Calling shoppers to come to their senses
As more consumers click their carts, shopping malls are working to identify and quantify the touchpoints most likely to result in customer satisfaction to increase traffic. Willoughby worked with General Growth Properties (GGP), one of the nation's largest property developers, to develop a flexible and appealing campaign that zeroed in on the advantages of in-person shopping.
Borrowing from methods used for content-managed websites we used variable data to automate versioning over 1,000 specific signs for the 125 unique properties. We utilized content management tools to map out all properties and their unique tenants and then applied a data merge to automate the production of each asset. The multi-channel campaign includes digital, out-of-home, corporate/property websites, and in-mall signage. The design of the campaign will allow GGP to add to the library and create endless versions on-demand.
The campaign's signature, "All The Feels," features luscious macro images illustrating the sensory advantage of shopping at the mall. The shine of an earring, the fizz of a soda at the movies, or the triumph of finding the perfect dress with a friend. The kind of experiences you won't find online. Each image of product, food, or activity is paired with an evocative word or feeling and presented in a monochromatic color story, adding impact to the highly textural images. The campaign is intended to bring shoppers out from behind their phones and into the real world.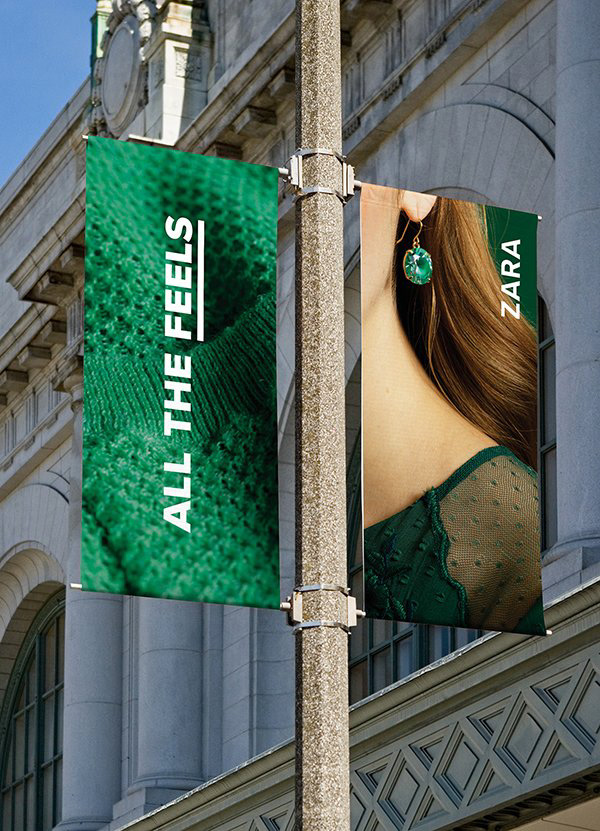 A secondary level of communications "In Real Life" or IRL incorporates a playful take on terms and phrases more commonly used in the virtual space but applied to real life. "Update your Soft Wear" is superimposed over a sweater; "Enable Cookies" is juxtaposed with fresh-baked cookies.